I. What is COD Token?
- COD - Crystal Of Dragons is the Digital Currency used in 9D NFT. The COD Token provides a solid monetary base for the economic interactions in the game and the strategies for participating in the game.
- OBJECTIVE: Create liquidity and exchange system for players.
II. How to get COD?
Dragon Masters can receive COD at Activities and Events ingame.
1. Demon Killing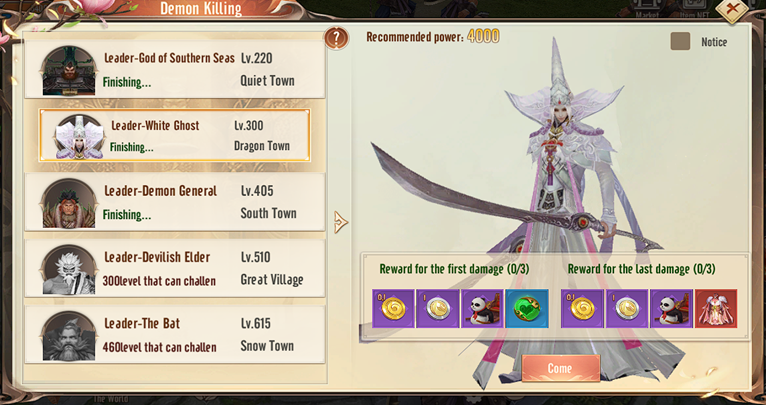 2. Level up Reward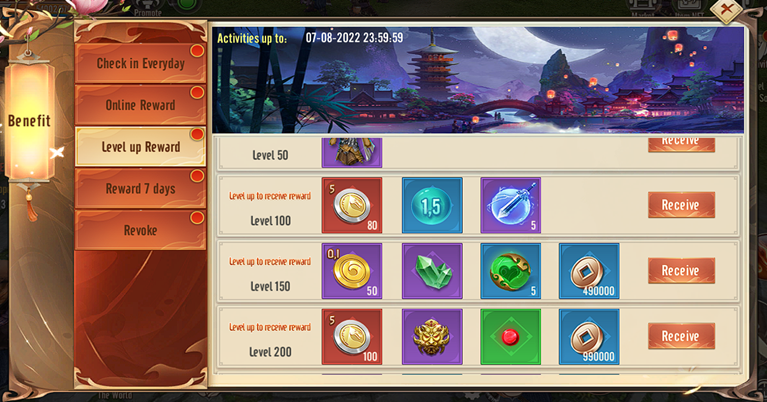 3. Reward 7 days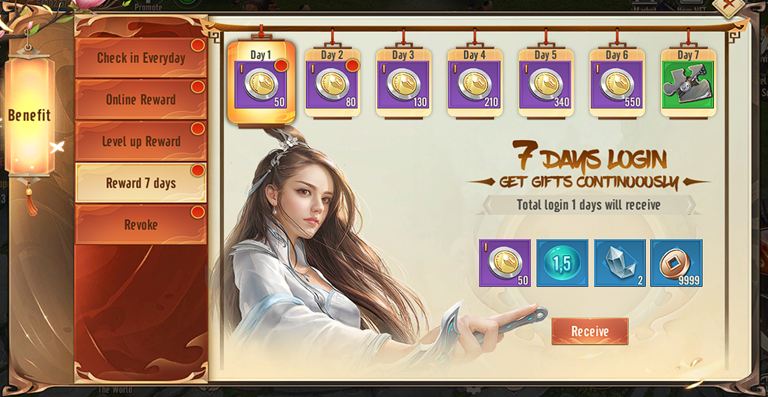 4. Auto training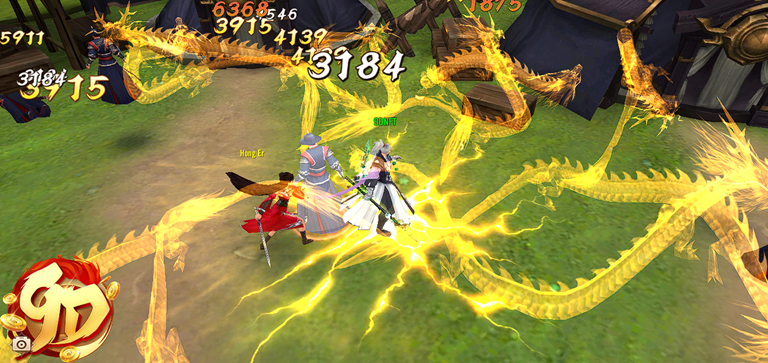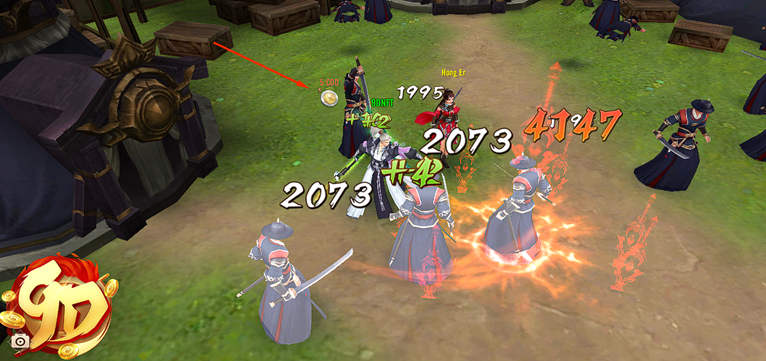 III. What is COD used for?
COD is a very important and necessary currency to strengthen the character in the 9D NFT game.
You can use COD to buy the necessary items for the character at Divine Shop.
1. Step 1: Click "use" to convert to game COD currency.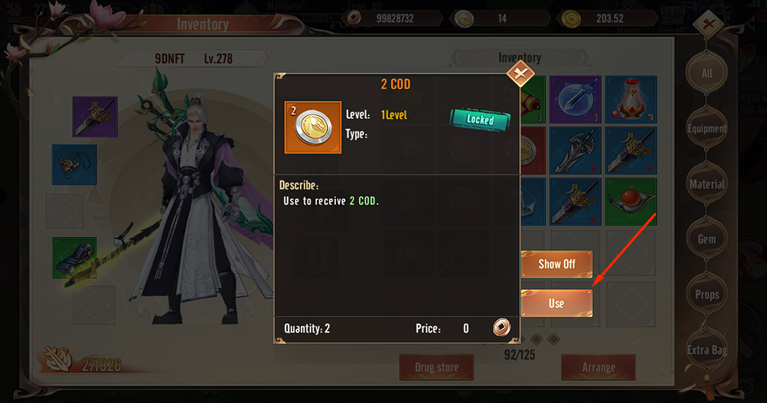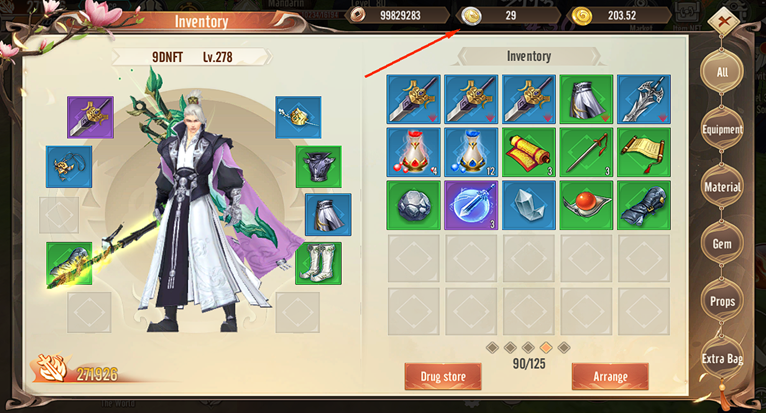 2. Step 2: Use COD to buy items at Divine Shop
- Click "Divine Shop"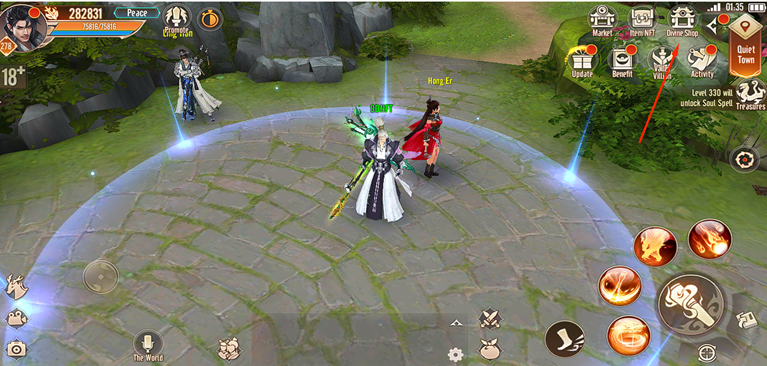 - You can use COD to buy anything you want.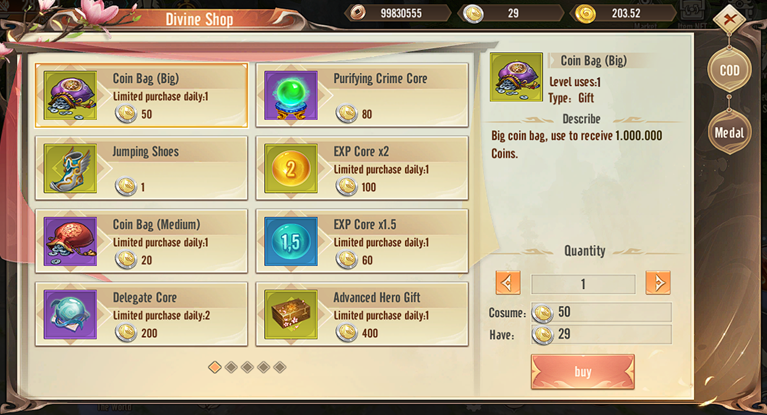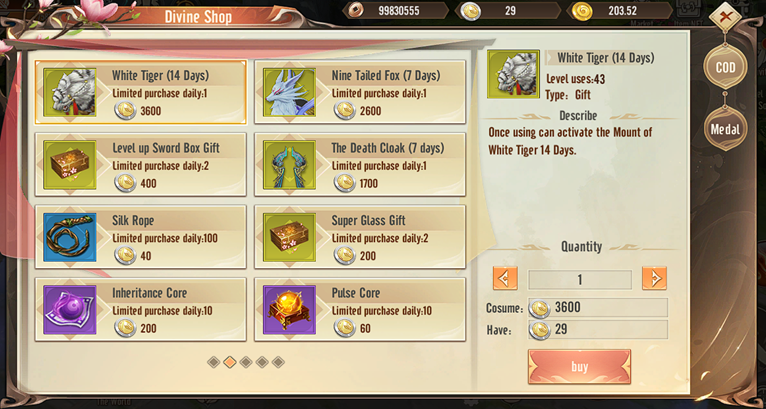 Good luck!