I. INTRODUCE
Gems are items used to inlaid on equipment, greatly increasing the character's attribute stats.
Gem is divided into 8 types, each with 12 levels, including:
+ Health Gem
+ Attacking Gem
+ Critical Resistance Gem
+ Blocking Gem
+ Evasion Gem
+ Accuracy Gem
+ Critical Gem
+ Fatal Gem
How to collect:
+ Buy at Marketplace.
+ Buy at Divine Shop.
+ Join Dragon tigers battlefield, and other event, activities ingame.
The player clicks on the "Gem" button in the inventory to display the types of gems already owned.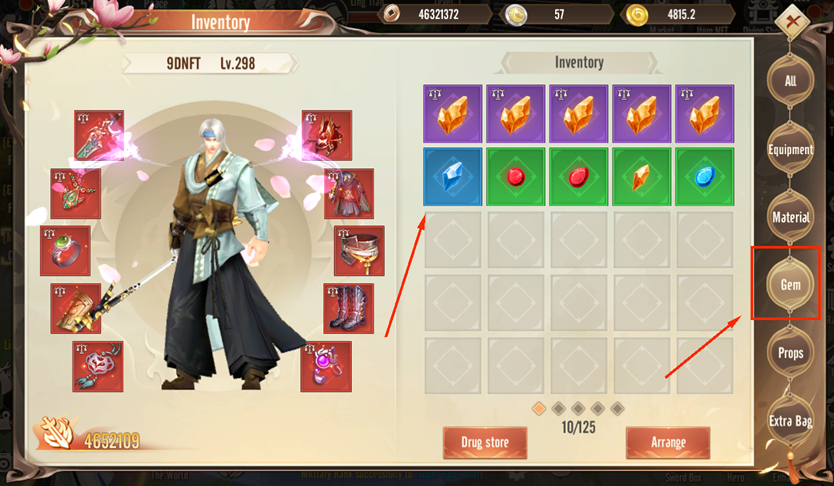 II. How to mosaic Gem.
Click here for more details
https://9dnft.zendesk.com/knowledge/articles/5777090442649/en-us?brand_id=5690073923225
III. Merge Gems
Click here for more details
https://9dnft.zendesk.com/knowledge/articles/5776186597913/en-us?brand_id=5690073923225
IV. Danh Sách Bảo Thạch
1. Health Gem











2. Attaking Gem












3. Critical Gem












4. Blocking Gem











5. Evasion Gem










6. Accuracy Gem












7.

Fatal Gem











8.

Critical Resistance Gem