Power is one of the most important factors in 9DNFT. Players with high power always receive the respect of other players.
I. Level 1 - 300
Focus on basic features, need few resources to increase power.
1. Character
- Use all possible resources to level up, high levels can open many features to increase combat power.
- Ways to level up quickly can be found here: "gắn link"
- Heart Power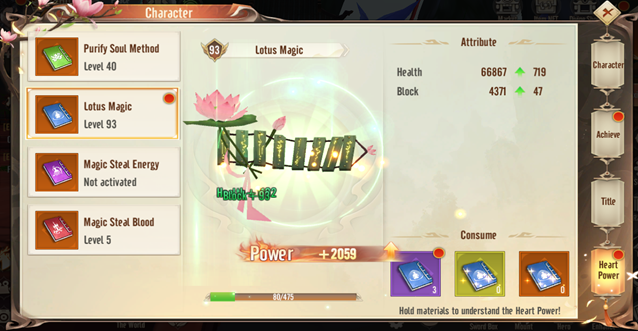 2. Skill
Use Coin to level up Skill.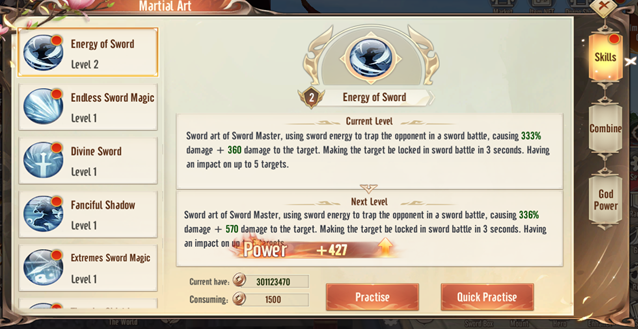 3. Enhance
- Enhance Equipment:
+ Use types of Crystal Stone to level up equipment, priority should be given to leveling up 3 attack equipment and then increasing all equipment to the required milestones of the mission, to receive more rewards.
- Gem:
+ Mosaic all types of gems in to equipment, giving priority to using gems that increase attack and HP, these are the 2 types of gems that add directly to the display of the most combat power.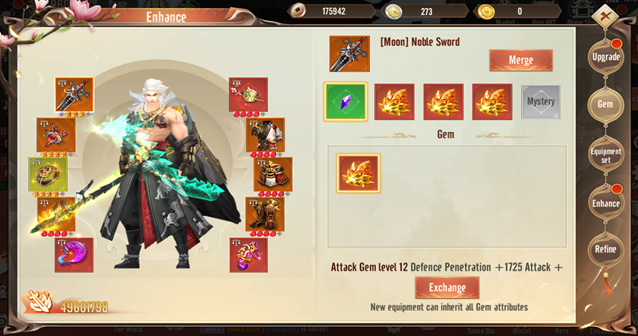 - Bộ Trang Bị:
+ Sử dụng vật phẩm "Tinh Thiết" để tiến hành nâng cấp bộ trang bị Nguyệt Ấn.
+ Khi đạt các mốc 2, 5, 8, nhân vật sẽ được công thêm các chỉ số tương ứng.
+ Lưu ý: Trang bị Cam trở lên mới được nâng cấp bộ trang bị.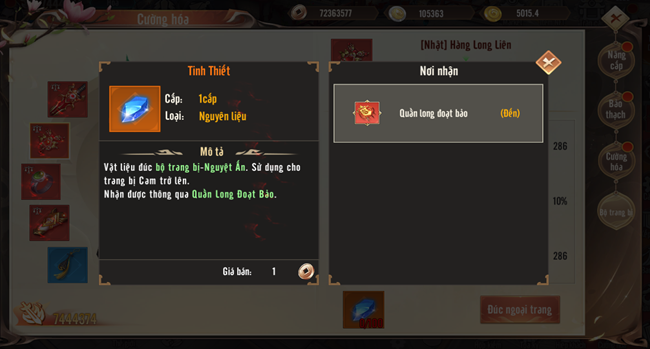 - Cường Hóa
+ Sử dụng vật phẩm "Cường hóa thạch" để cường hóa trang bị.
+ Khi tỷ lệ quá thấp, có thể sử dụng các loại "Đá chúc phúc" để tăng thêm tỷ lệ khi cường hóa.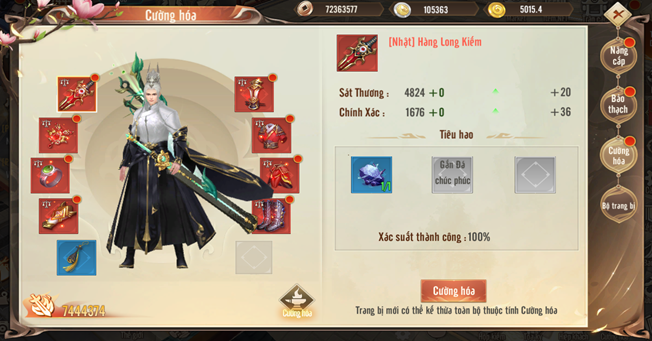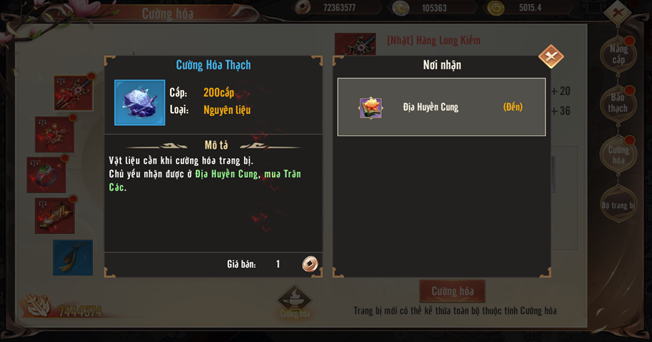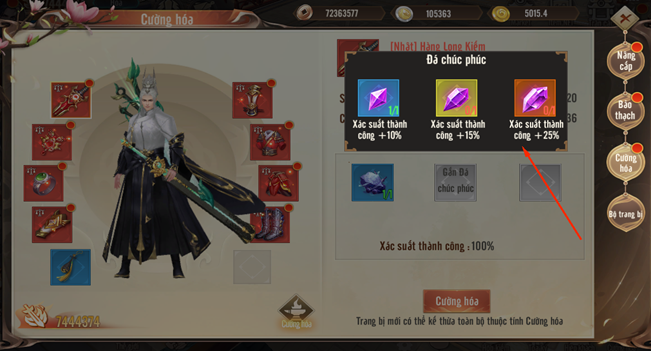 4. Hero and Sword Box
+ Use "Hero Core" to level up Hero.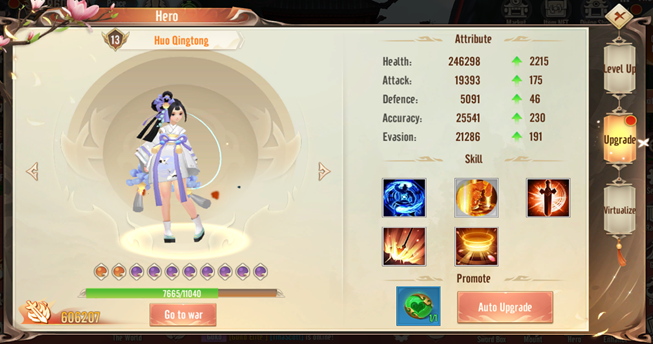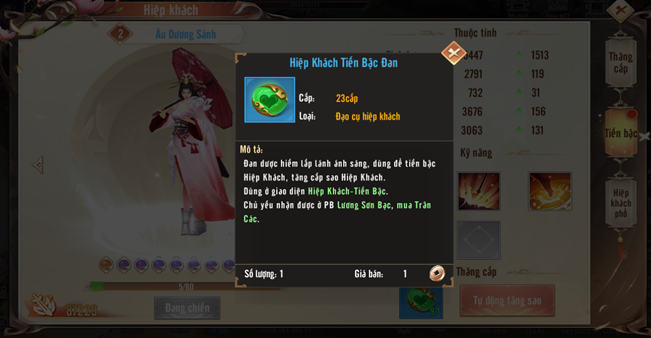 + Use "Soul Sword" to upgrade Sword Box.
5. Rinne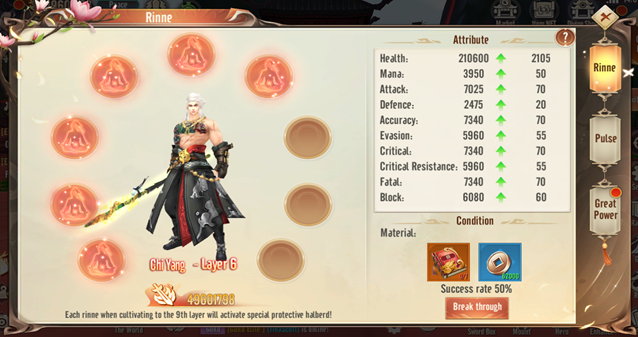 6. Eight Trigrams
+ Pass through Skyscraper Tower to receive high-class Eight Trigrams types and increase the maximum level.
+ Power will increase strongly if possessing the Eight Trigrams increases Attack and Health.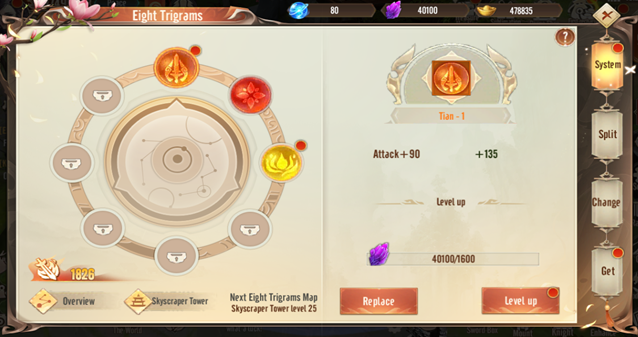 7. Mystical Pet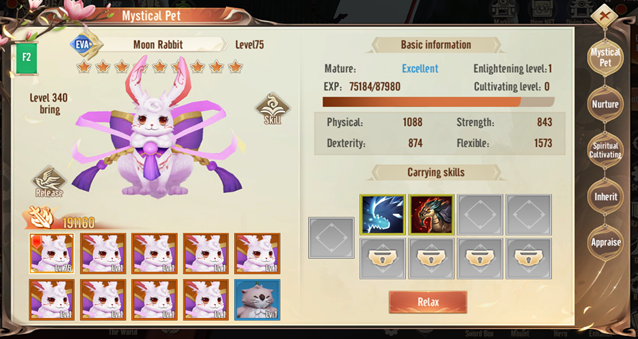 II. Level 300 above
1. Treasure
Players can obtain Treasures with different attributes and qualities through the Valley villain activities, Auto training, and buying and selling at the Marketplace,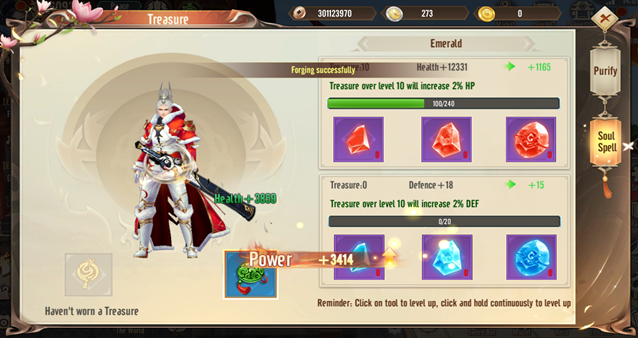 2. Other Feature
- Mount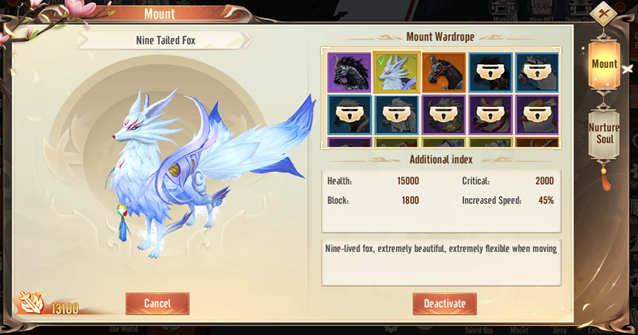 - Hero Virtualize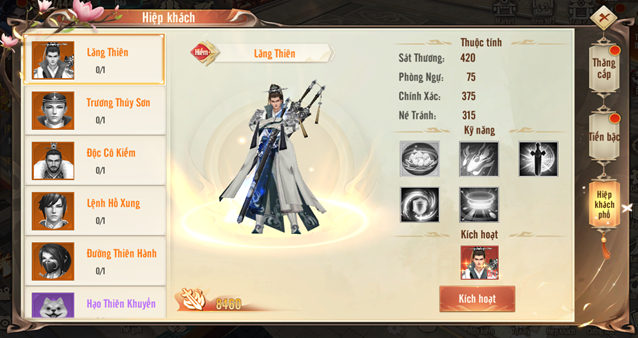 - Sword Box's Fashion
- Reline equipment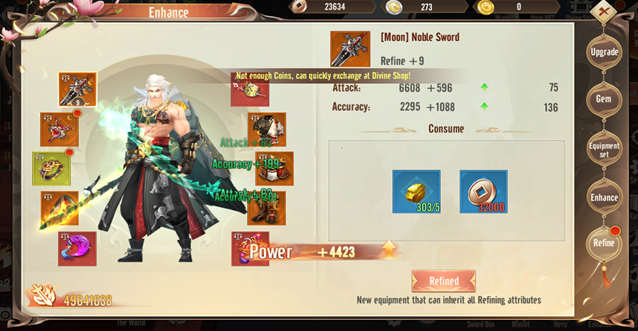 *** Tips
- Buy item in Divine Shop by COD / Medal.
- Join and buy the maximum number of copies to receive materials.
- Fully participate in Day activities, timed activities, for a chance to collect many rare equipment and items.
SPECIAL: Using COGI sensibly to buy NFT items and equipment at Marketplace is an important way to increase power.
***Trên đây là những thông tin về cách tăng Lực Chiến cần biết để các Dragon Masters dễ dàng hơn trên con đường võ đạo của mình, chúc các Dragon Masters có những phút giây thoải mái cùng 9DNFT.