I.Character Creation:
- After successful login, you will be taken to the character creation interface.
- Currently there are all 5 Classes for you to choose from.
- You need to use a certain amount of COGI to create character.
* Blade Master: 100 COGI
* Bow Master: 150 COGI
* Zither Master: 100 COGI
* Staff Master: 300 COGI
* Sword Master: 200 COGI
- You need to transfer your COGI to 9D Wallet to put COGI into the game.
- The amount of COGI you transferred to 9D Wallet will show here: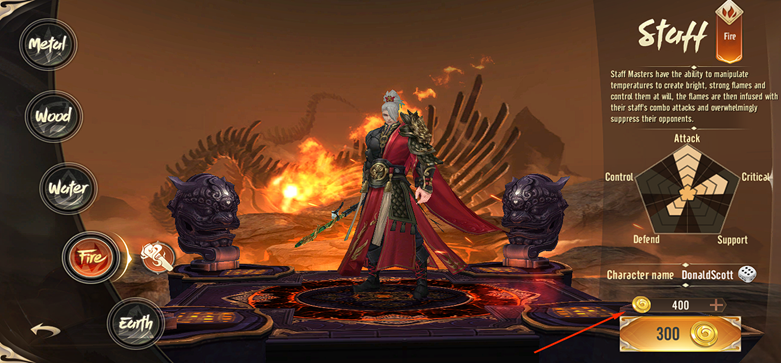 - Next, you can choose your favorite Class, choose the Character Name and proceed to create the character to enter the game.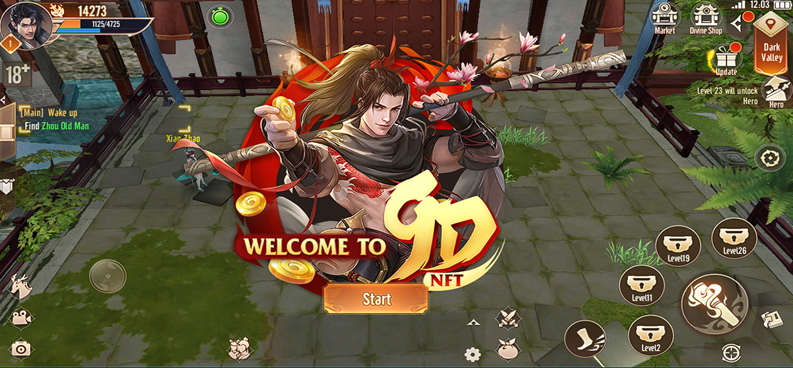 II. Beginner's Quest
- Click on the instructions to start receiving Main Quests at NPC Zhou Old Man.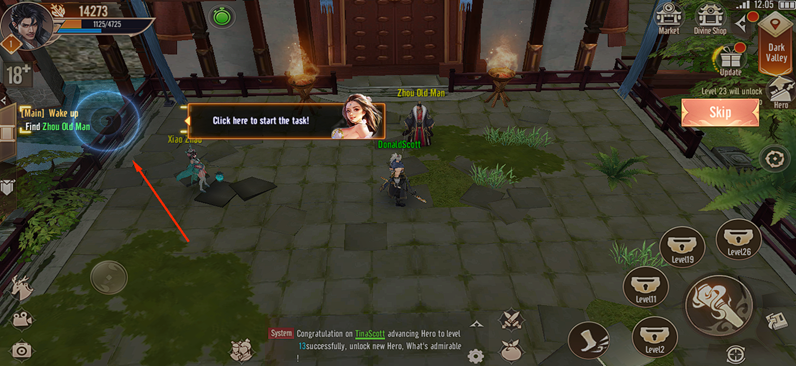 - Follow the instructions to get EXP, Items, and Equipment needed for the starting phase.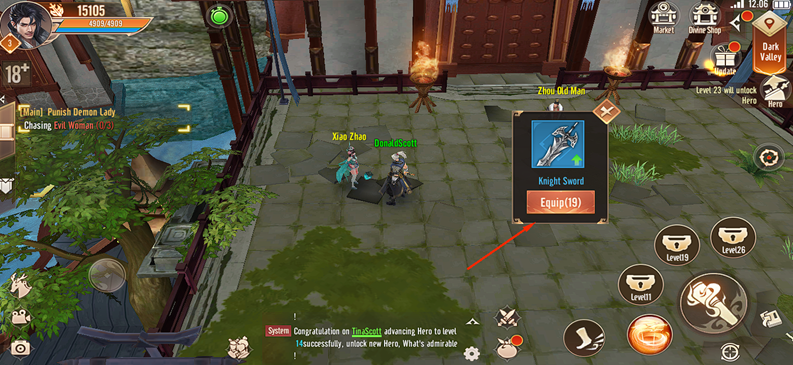 - Click on the mission in the left corner to have your character automatically move to the specified target.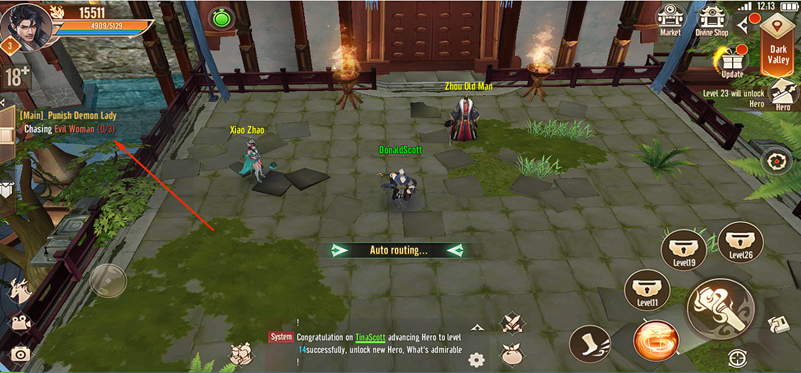 - Continue on quests to level up and unlock new Skills and Features.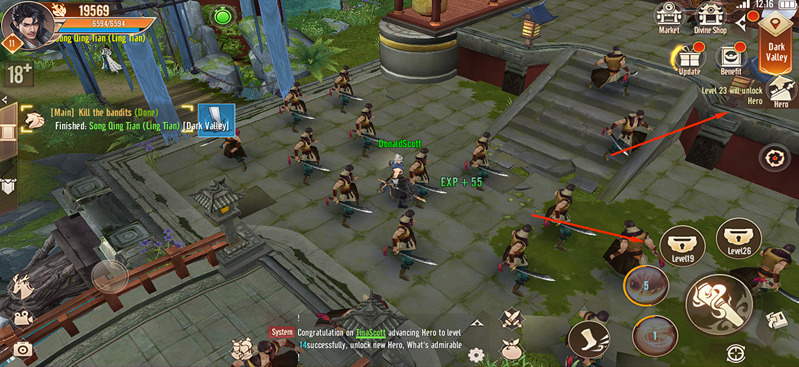 - Follow the instructions to Level up unlocked skills.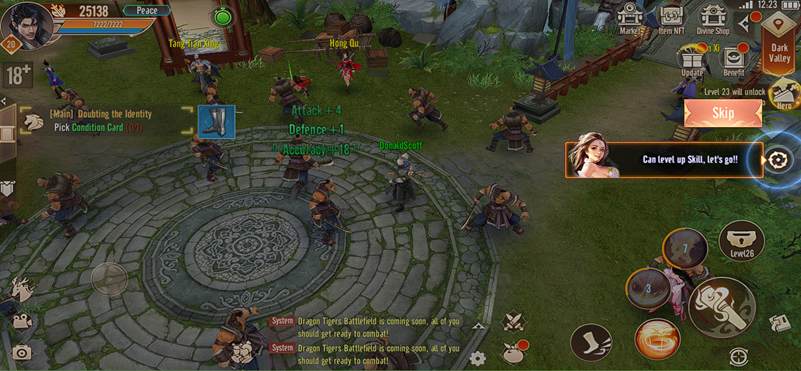 - When your character reaches Level 55, the "Activity" feature is unlocked.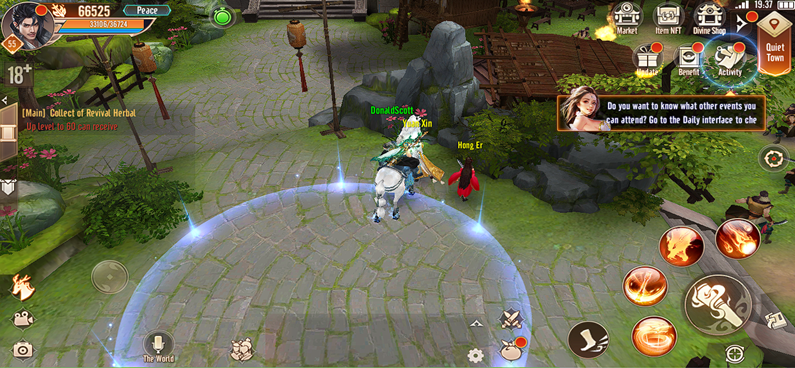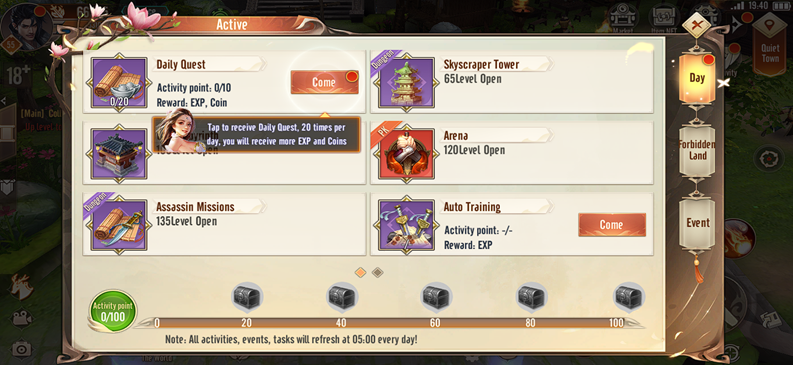 - There are Quests, Extras and Events that help you get a lot of resources to quickly increase your character's strength.
III. Beginner's Benefit.
- Click on the "Benefit" button to open the welfare interface. There are attractive rewards that support you in increasing your character's strength.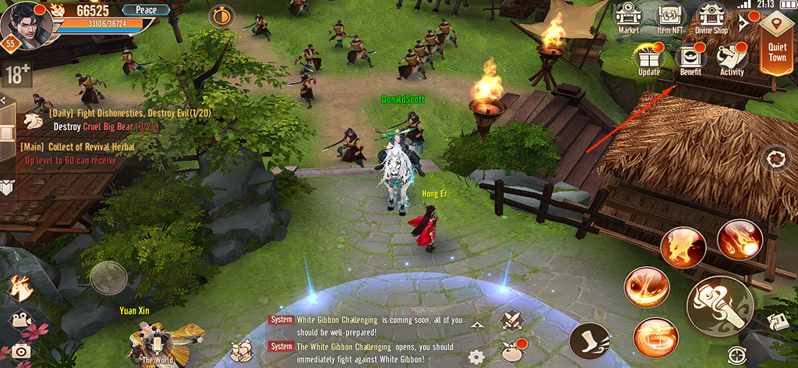 1. Check in Everyday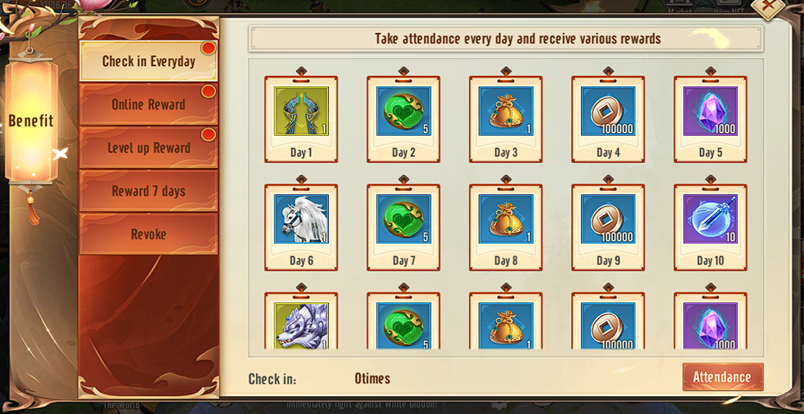 2. Online Reward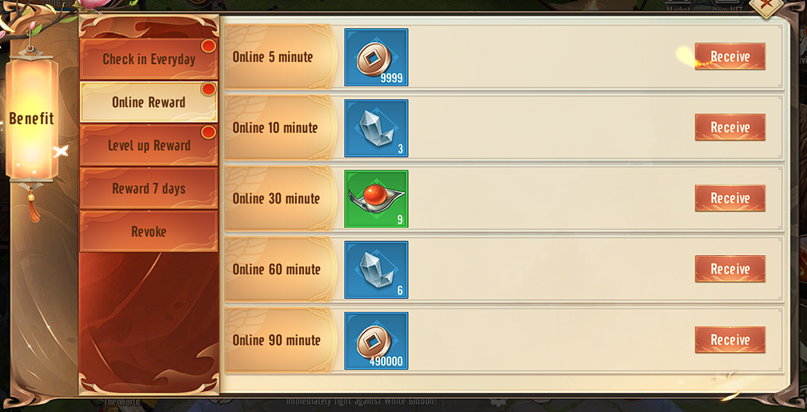 3. Level up Reward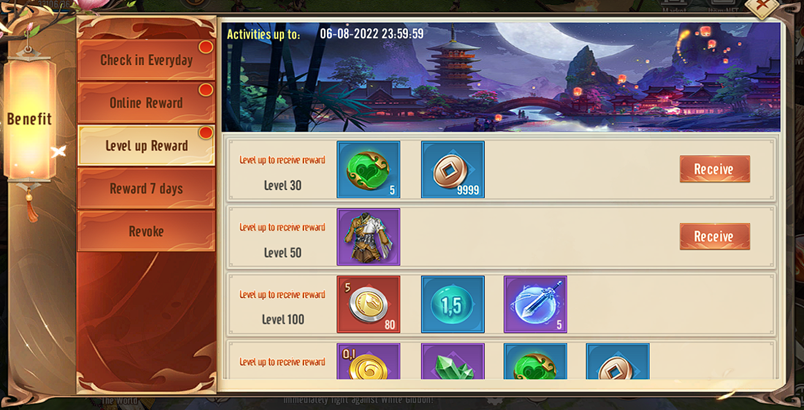 4. Reward 7 days