Unlock level: 370
- 2 turn/day
- Rewards: EXP, Sharp Gem, Stiff Gem, Relined materials.
* How to join
1. Click "Activity", select tab "Forbiden Land"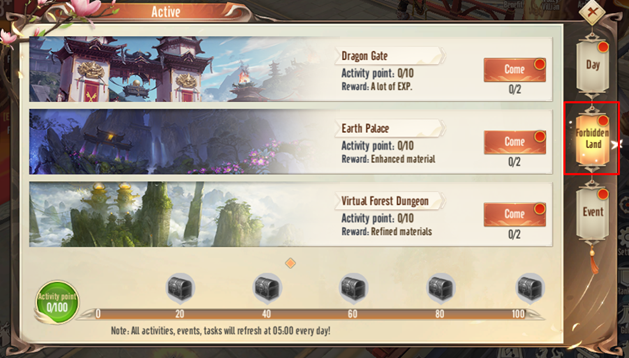 2. Click "Come" in the Virtual Forest Dungeon activity.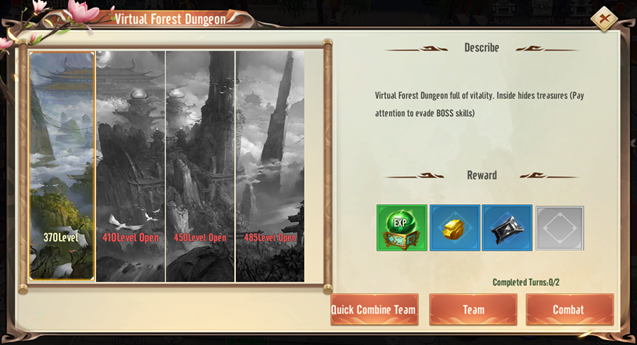 - There are 3 options:
1. Quick Combine Team:
- Randomly match "Machine" (AI) controlled teammates that are close in level to yourself to participate.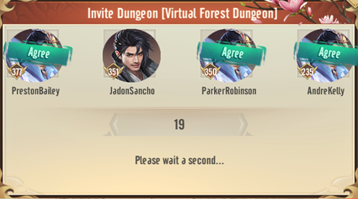 2. Team:
- Party with other players.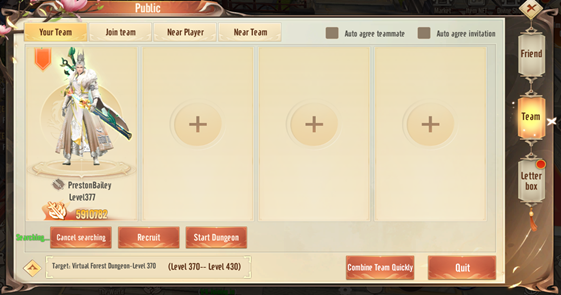 - Can use "Finding members" to match other players who are looking for people to join you
- Can invite friends and Guild member to the team
- Can use "Recruit" to advertise information to the world chat channel, find teammates to join the supplement

- Can click the "Start Dungeon" button to solo dungeon.
- Combine Team Quickly: Match random with Al.
3. Combat
- Solo the Dungeon
* Note:
- While going to the dungeon, if you exit, you won't be able to re-enter, you will lose your turn.
- Can go to other Dungeon or activities and events while in Dungeon