- Player can return their Mystical Pet to an item that can be converted into NFT, through the "Revert" feature.
- Note:
+ Mystical Pet will return to level 1 after being reverted.
+ The level, level of star, and skills will be preserved.
+ Each revert will cost 50 COD.
- Step to revert
+ Step 1: In "Mystical Pet", click "Revert" button.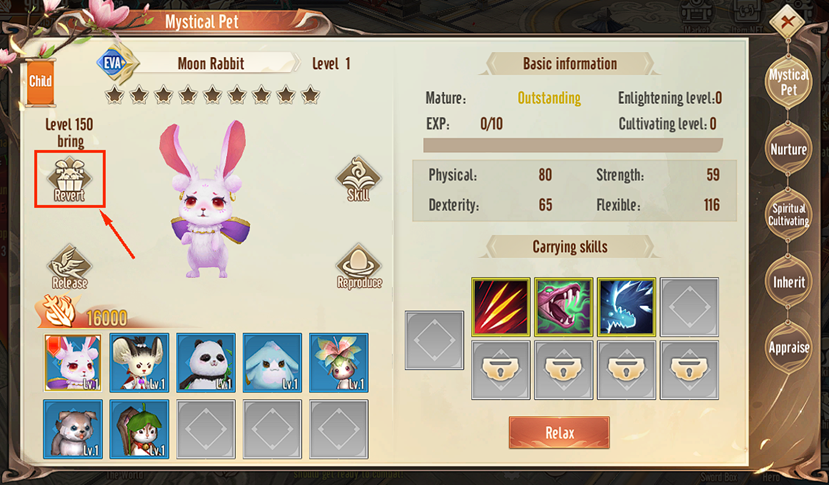 + Step 2: Confirm to cost 50 COD to revert Pet.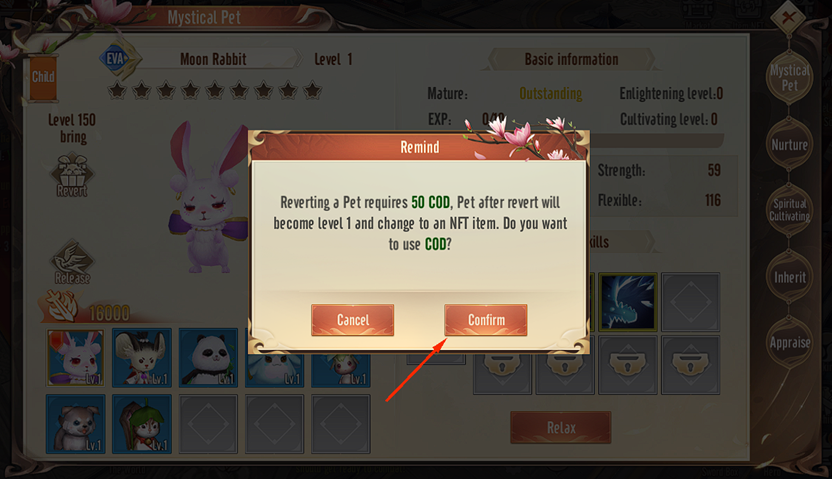 => Reverted Pet