- Unlock level: 370
- The Dungeon provides materials for the Refine feature.
- Number of times: 02 / day
- Reward: EXP, Sharp Gem, Stiff Gem
* How to join
1. Activity-> select Forbiden Land.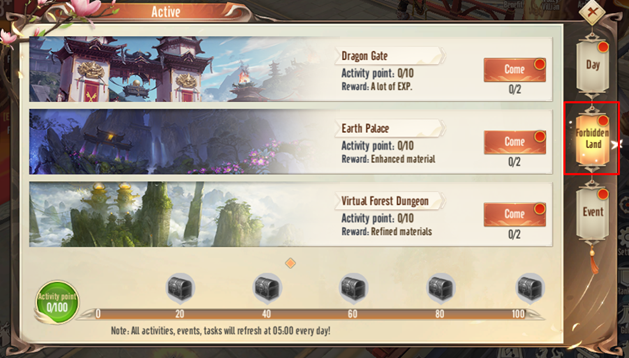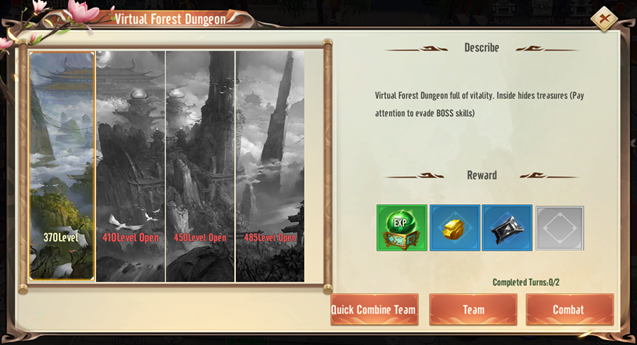 - There are 3 options here:
- Randomly match teammates controlled by "Machine" (AI) whose level is close to yourself to participate in the Extra Edition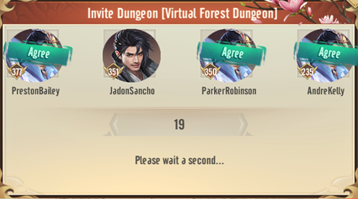 - Team up with other players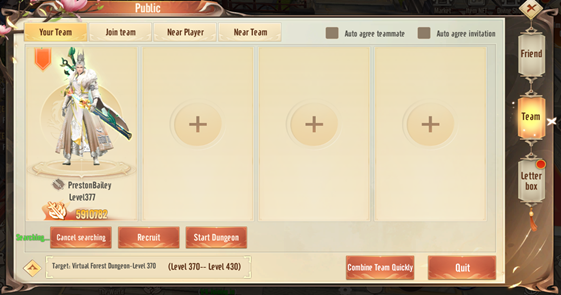 - In this interface, it is possible to select the Level condition of those who want to join the team
- You can click "Finding members" to match other players who are also looking for teammates
- Can invite friends and Guild members to the team
- You can use "Recruit" to advertise on the world chat channel to find teammates to join the Dungeon.

- Can select "Start Dungeon" to perform Dungeon alone.
- Combine Team Quickly: Randomly match teams with "Machine".
- Solo the Dungeon.
* Note:
- While in the dungeon, if you exit, you will not be able to re-enter (you will lose that turn).
- Cannot participate in Dungeon or other activities and events while in this Dungeon.