⏰ Opening Time: 4:00 UTC to 14:59 UTC
Type: Team, League Server.
Reward: Red equipment, Piece of Mount, Rare Tablet.
Unlock level: 200.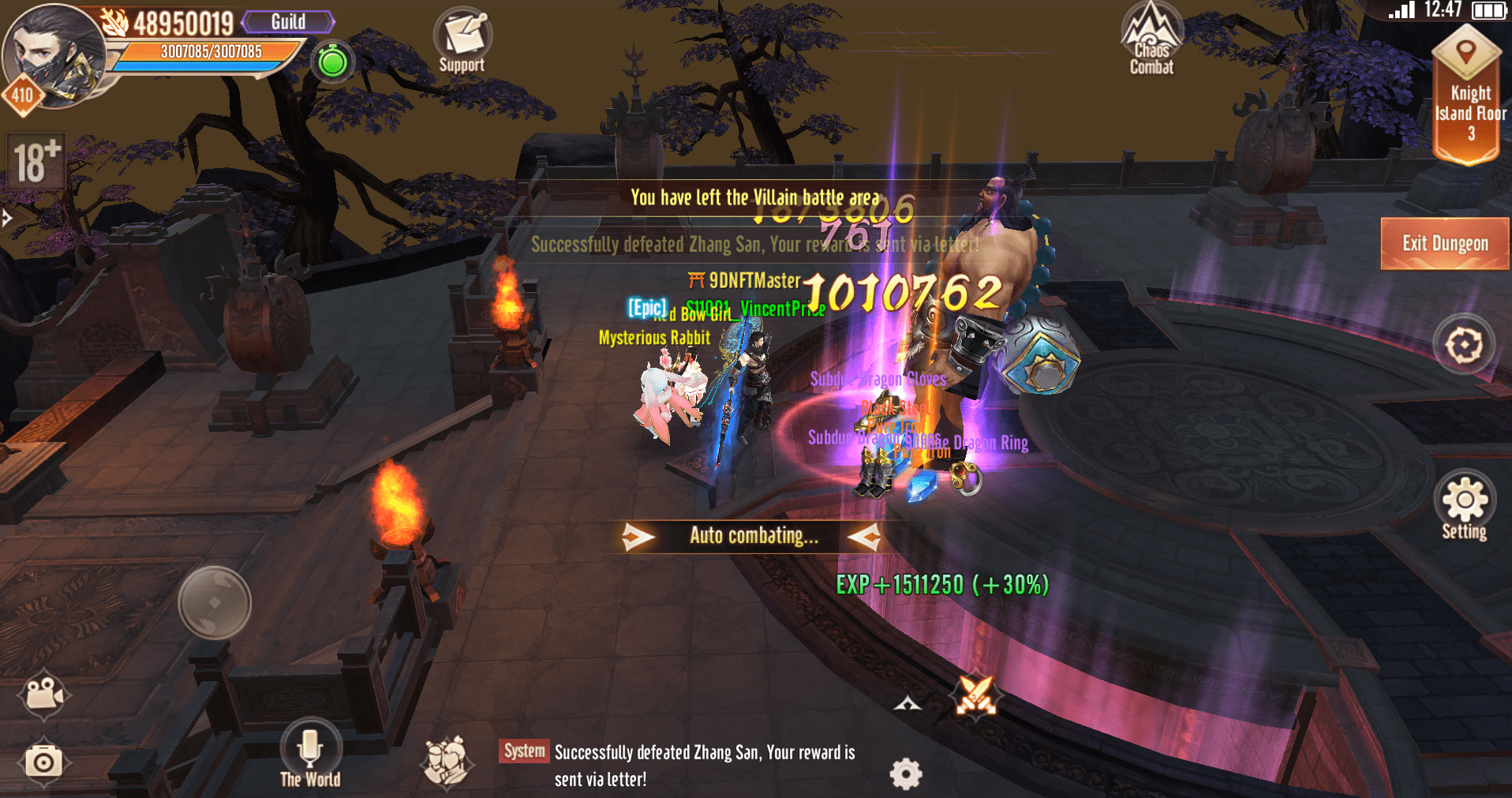 🔺 Choose the boss that suits your level and press the "Come" button.
🔺 Each boss type will have a different level, after defeating the boss will need a period of time to respawn.
🔺 Every day, you have 6 times to receive the reward for killing the Boss, and Boss will be refreshed at 5:00 (UTC + 8) every day.
🔺 In Knights Island, players can PK but not increase PK points.
🔺 The default PK mode will be the Guild PK, which can be changed to the Slain PK but cannot be changed to the Peace mode or Good mode.
🔺 Your damage points will be lost if switches the map or logs out.
🔺 The team of players with the highest boss damage score will receive gifts and gifts will be randomly distributed to all members.
🎁 If you kill the boss, you will get the reward: The reward will be based on the total amount of damage you deal to the boss.
🔺 Boss will have a fixed location on the map. The map will limit how much you can enter.