- Type: Single
- Unlock level: 120
- Opening time: 21:00 - 21:30 on Monday, Wednesday, Thursday and Saturday.
- Can enter 01 time / day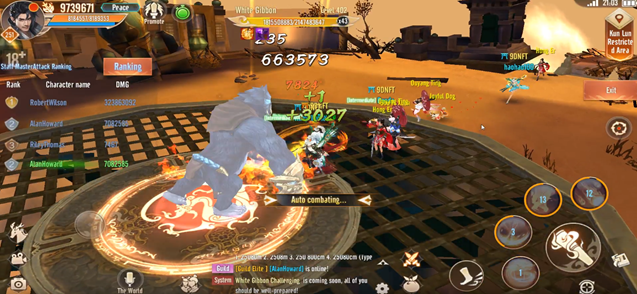 1. How to join
Method 1:
Players wait for the opening time of the activity, click the shortcut icon on the right to enter the activity interface.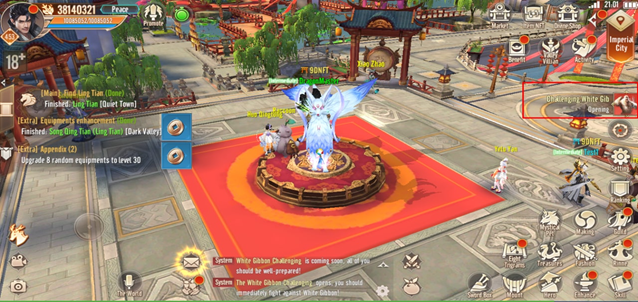 - And then press "Join in the war".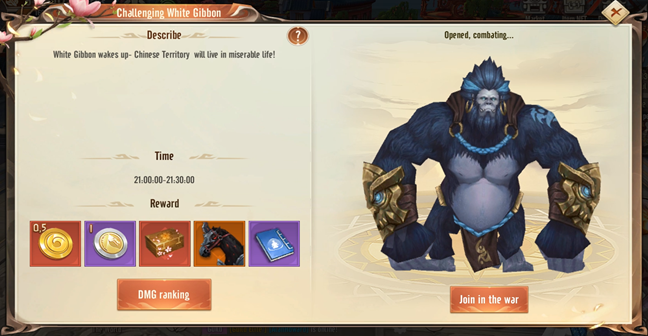 Method 2:
- Click "Activity" in the right corner of the screen to open the activities interface.
Go to "Event", select "Challenging White Gibbon" and press "Come"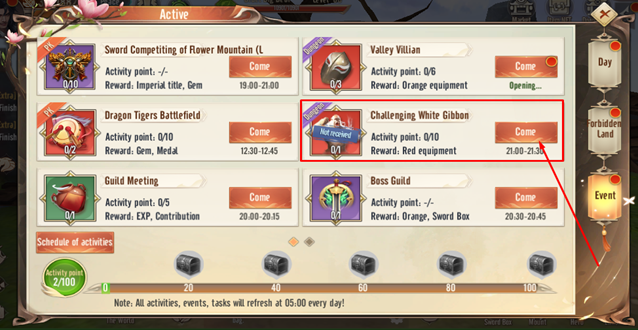 2. Rule
- After entering the Boss map, all players in the same server gather to destroy the Boss
- Cannot PK in this activity.
- Player's damage will be displayed on the left side of the main screen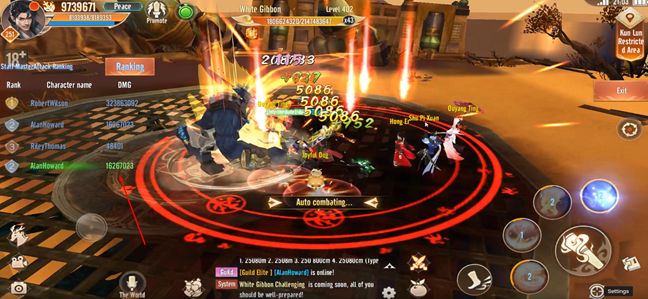 - Gifts will be sent by Mail based on the damage dealt to the boss.
- This activity has a Last hit gift and a Top 1 damage gift.
3. Reward
There are gifts at 75%, 50% and 25% boss health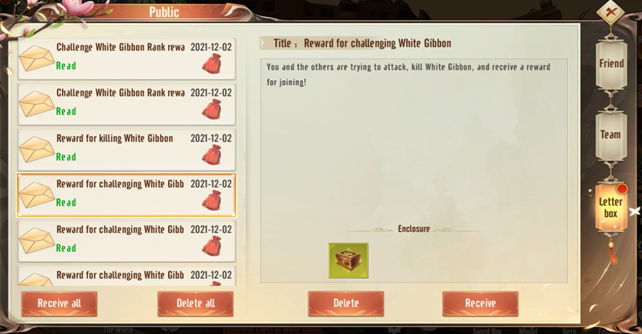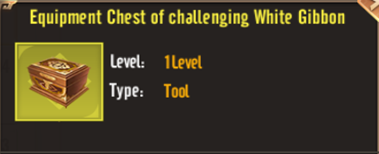 Khi mở gói quà này, người chơi sẽ nhận được Eight Trigrams EXP x45000, Lotus Magic I x10 và cơ hội nhận được Secret Book.
Reward for killing White Gibbon
Lotus Magic I x10, Black Fire Unicorn Piece x3, Equipment Chest of White Gibbon x1, COGI x3, COD x200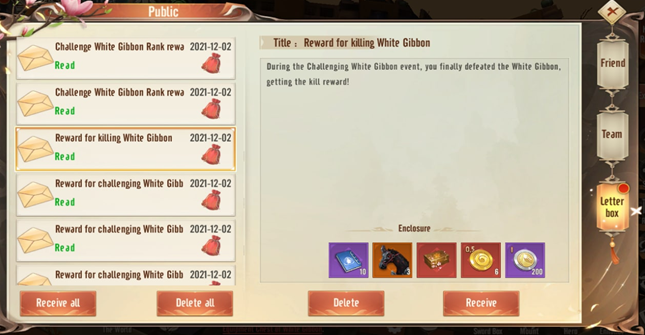 - In which, when opening the Equipment Chest of White Gibbon, the player has a chance to get Orange and Red Equipment and Weapons.
Lotus Magic I x4, Eight Trigrams EXP x1000, Equipment Chest of White Gibbon x1, Black Fire Unicorn Piece x5 và 2 COGI