- Mission Limit: 20 / day
- Unlock level: 155
- Reward: Guild Contribution, Coin, Guild EXP.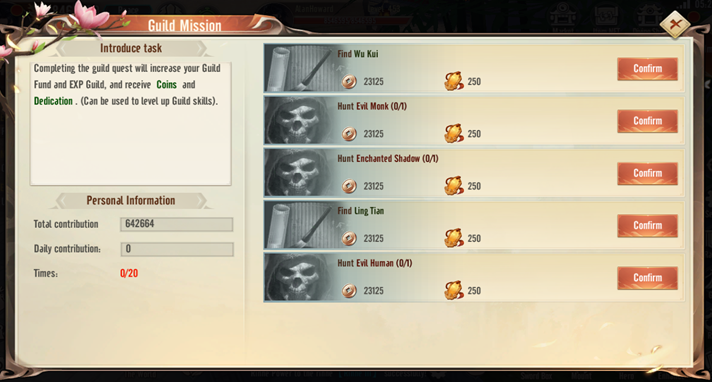 1. How to join
Method 1:
- In the right corner of the main interface of the screen, click "Activity", select the "Day" tab.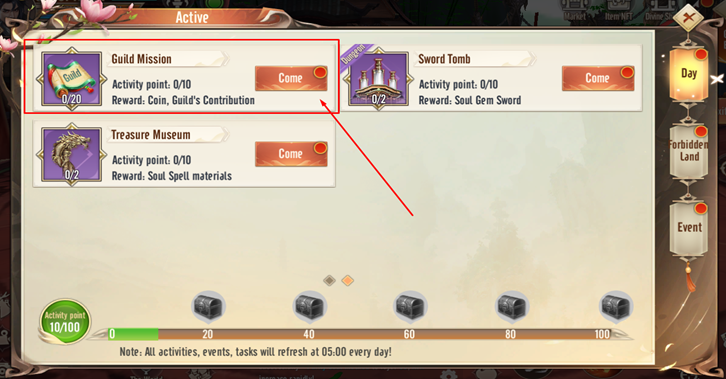 - Select Guild Missions and press Come.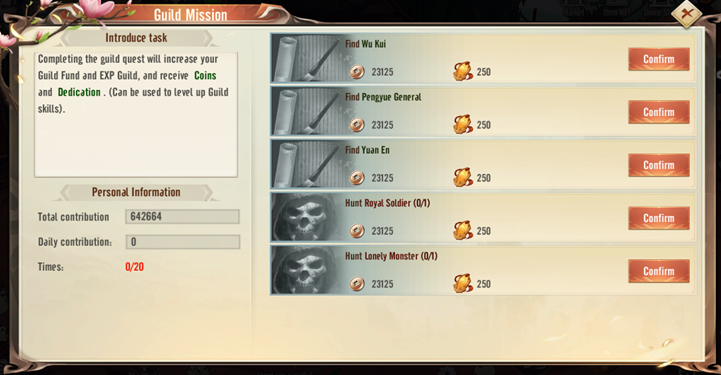 - Click Come to do the mission.
2. Rule
- After pressing "Confirm", the player will perform the assigned mission.