- Opening Time: 20:00 - 20:15 everyday.
- Reward: EXP, Contribution.
1. How to join:
- At the Activity interface, select "Event".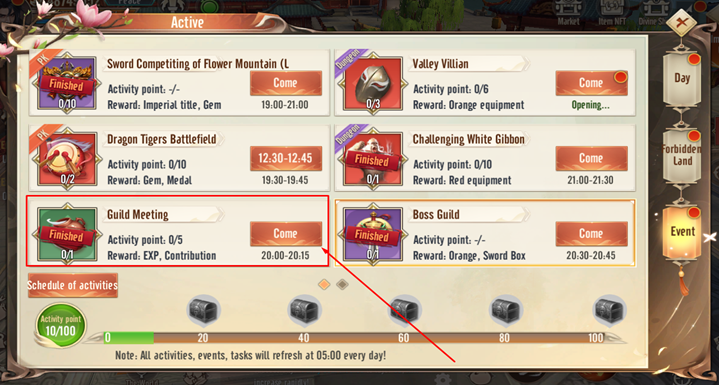 - Select Guild Meeting and click to "Come" button, players will be tele to the guild's base and participate in the activity.
2. Rule
- After returning to the base, players will receive a certain amount of EXP every short time.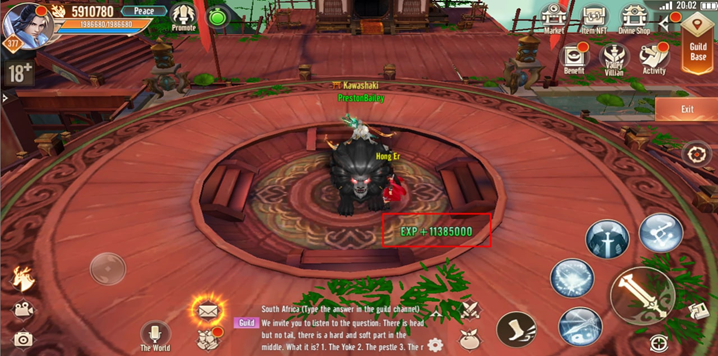 - During the activity period, questions will be continuously asked at guild chat channel, players fill in answers in Guild chat channel, the person who answers correctly and fastest will receive experience and contribution points.