- Number of times: 05/day
- Rewards: Medal, Coin, COGI
- Unlock level: 120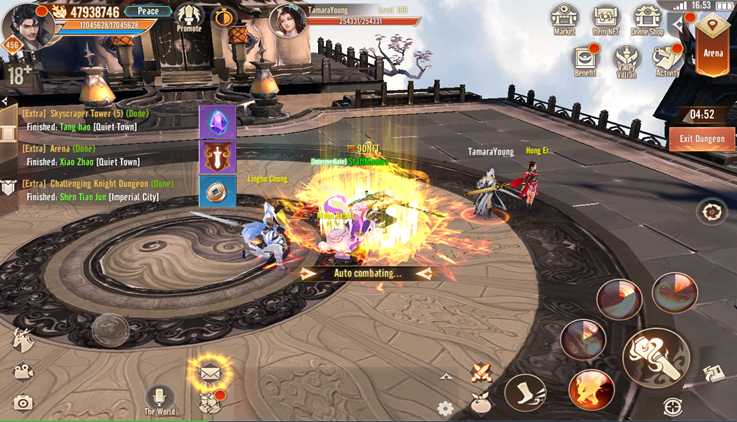 1. How to join
- Go to Activity, select tab "Day"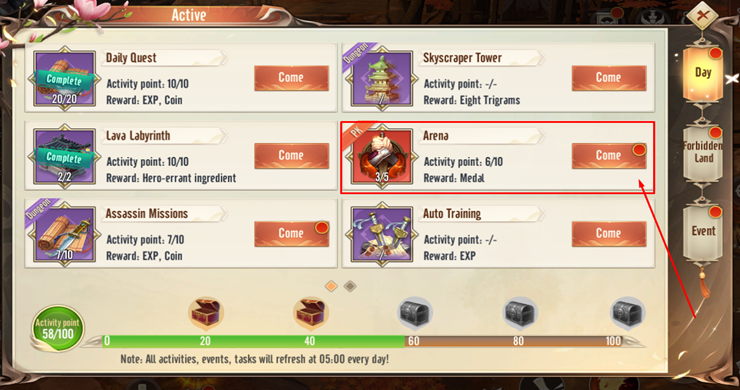 - Then select "Arena" and click "Come", the main interface of the activity will be displayed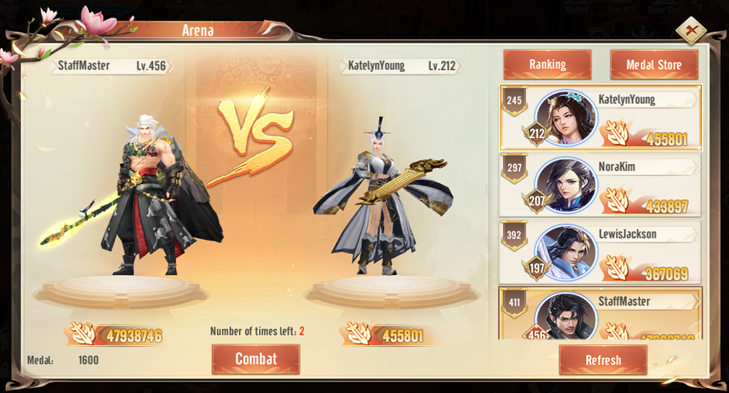 - Choose an opponent and press "Combat", you will be taken to the Arena map to fight.
2. Rule
- Opponent characters in Arena are real player characters, but will be controlled by "Al".
- If the challenger can't defeat the opponent within the time limit, they will lose the game.
- There is no draw result
- If you are in the Arena map and arbitrarily disconnect or exit the Map, you will be considered forfeit.
- Ranking Rewards will be mailed at 21:00 every day
Ranking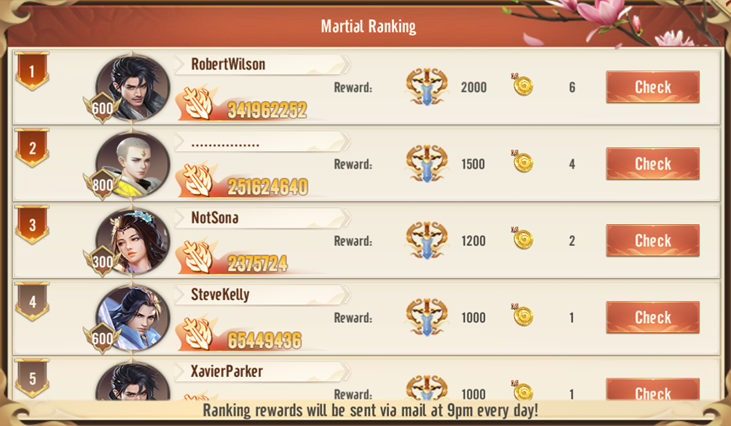 3. Reward
- For each victory at Arena, you will receive 300 Medal points, climb to the challenged rank; fail to receive 100 Medal, the rank does not change.
- For each time you reach your highest rank, you will receive a Letter of Congratulations (10,000 Coins).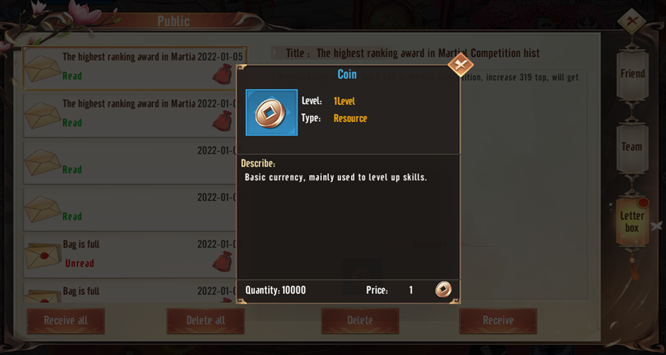 Reward
- The higher the rank, the more rewards.
- Ranked Rewards will be sent at 21:00 in mail.
Top 1: Medal x2000, 0,5 COGI x6
Top 2: Medal x1500, 0,5 COGI x4
Top 3: Medal x1200, 0,5 COGI x2
Top 4-10: Medal x1000, 0,5 COGI x1
Top 11-20: Medal x1000, 0,2 COGI x1
Top 21-50: Medal x1000, 0,1 COGI x1
Top 51-100: Medal x500, 0,05 COGI x1
Top 101-1000: Medal x300, 0,03 COGI x1
Top 1001-2000: Medal x200, Coin x200000