- Number of times you can accept the quest: 10/ day
- Unlock level: 135
- Reward: EXP, Coin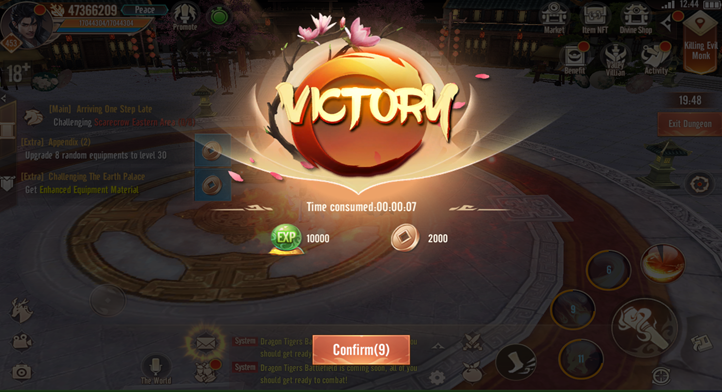 1. How to join
- Select Activity -> Day.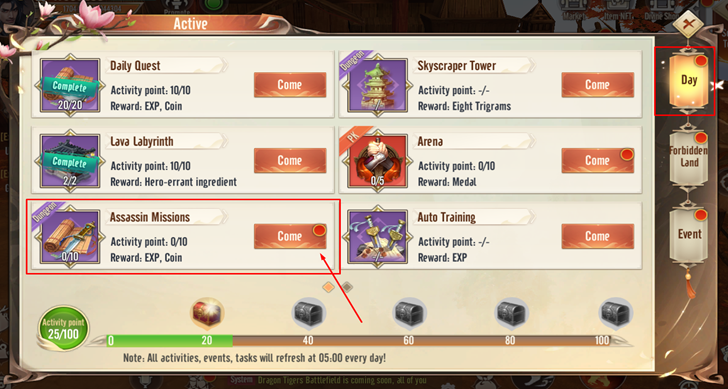 - Select "Assassin Missions" and click "Come" button.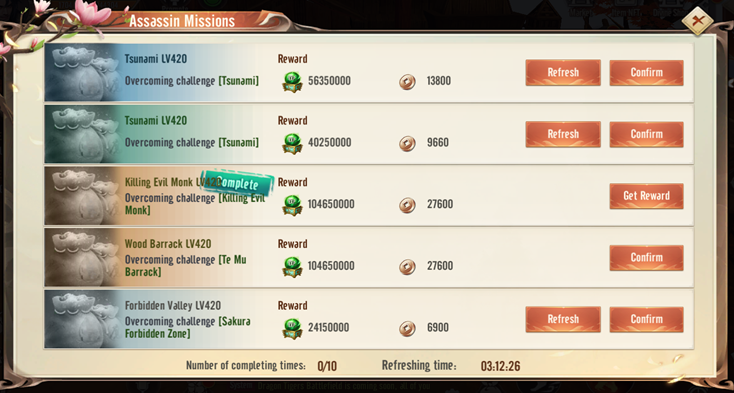 - Click "Confirm" the quest you want, and click "Come" button to perform the mission.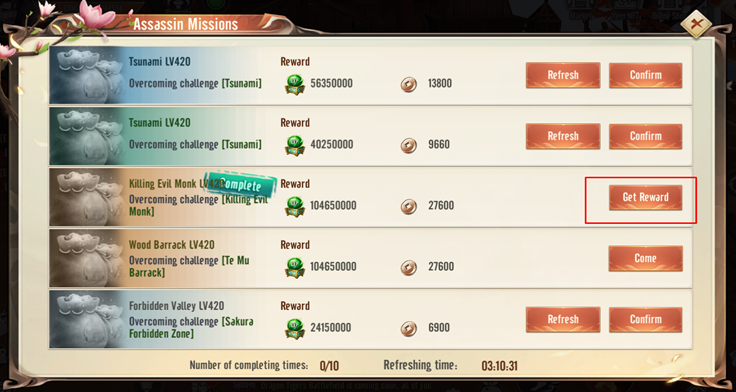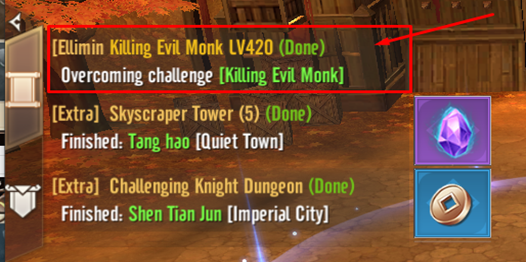 - After completing the task, click "Get Reward" to receive Reward, or click on the task notification bar in the main interface of the screen to receive Reward.
2. Rule
- The mission has many kinds of qualities distinguished by color, the lowest is blue and the highest is Yellow.
- The higher the quality of the task, the more rewards it will receive when completed, the more rewards will be received.
- Mission quality can be upgraded by clicking the Refresh button, spending 5 COD to upgrade to Gold quality.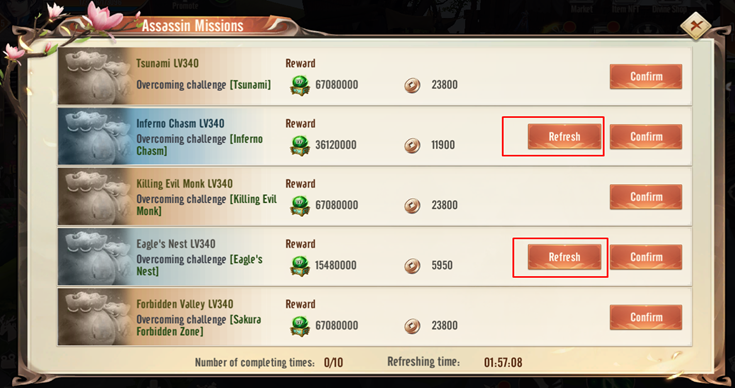 * Note: While in the Dungeon to do a quest, if you exit, you can still re-enter the Dungeon to start the mission from the beginning without losing your turn.