- Number of times: 02/day, can buy more times.
- Reward: EXP, Soul Sword.
- Unlock level: 195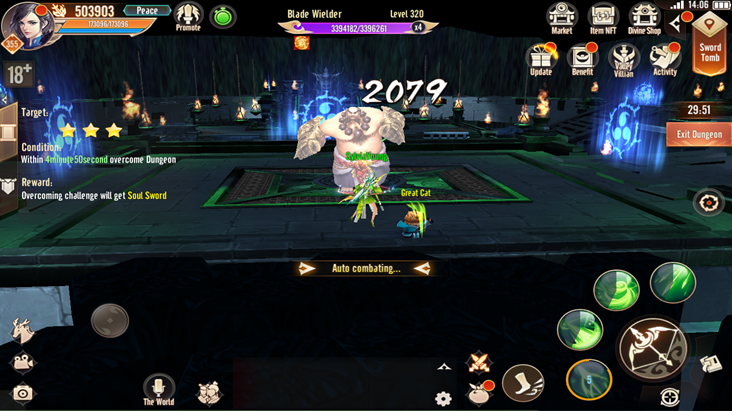 1. How to join
- Go to "Activity", tab "Day"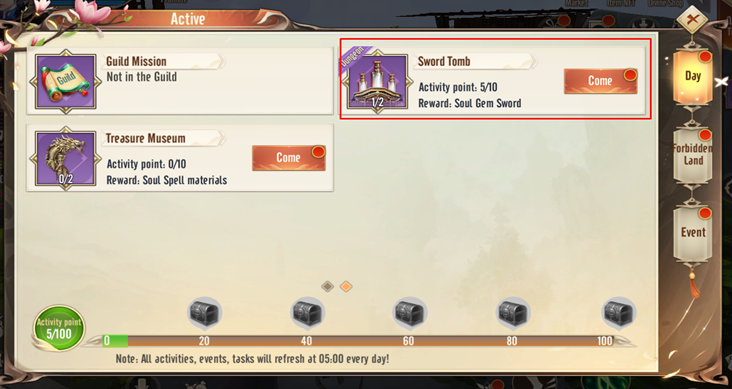 - Select "Sword Tomb", click "Come" button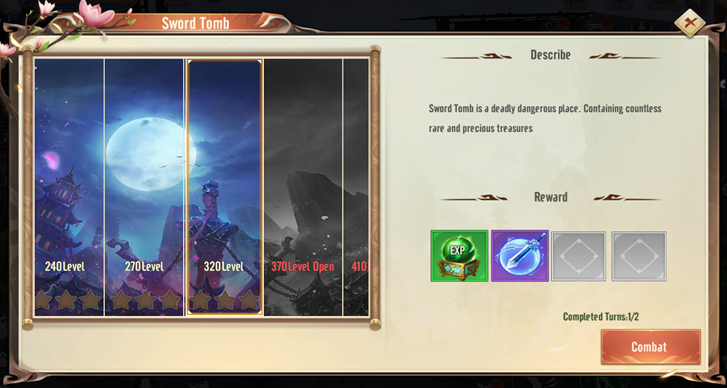 - Depending on the character's level and options, select the Dungeon level you want to enter, press Combat to enter the Dungeon.
2. Rule
- Player have to destroy all the monsters to complete.
- Reward: EXP, Soul Sword, Coin.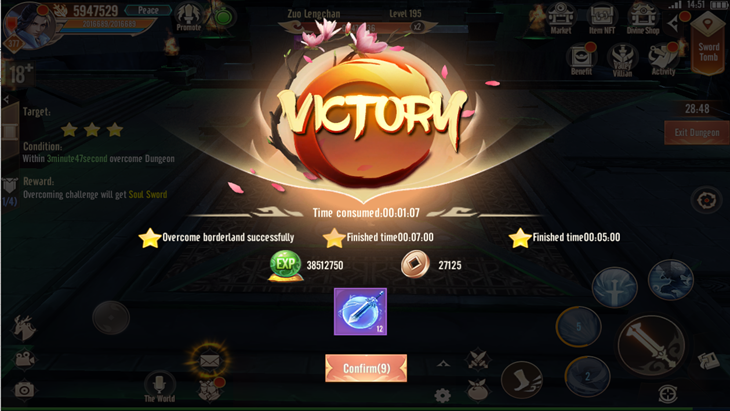 - Note: If exits while in the Dungeon, you will be counted as losing that Turn.
- After completing with 3 stars, the player can proceed to sweep the sub-versiondungeon again to saving time.
- Use Sword Tomb Tablet to sweep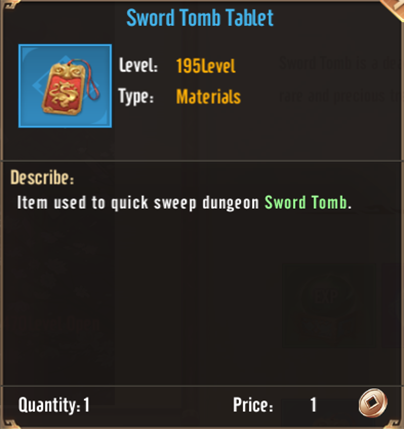 - Click Wipe out to Sweep