Step 1: Select "Enhance" .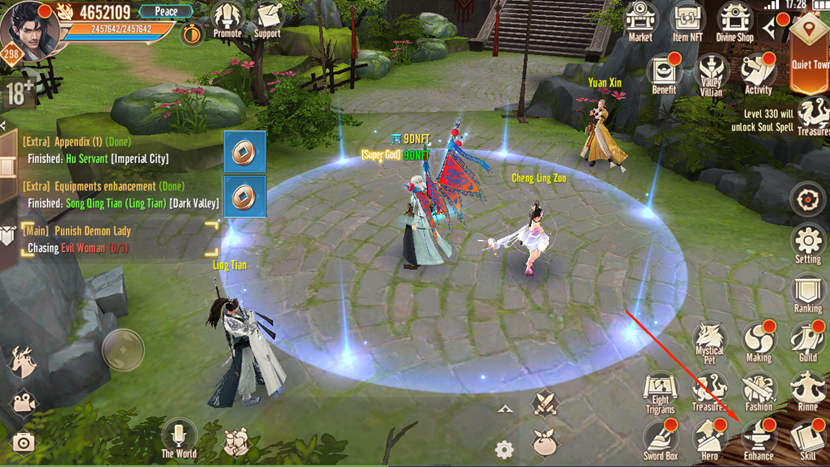 Step 2: Select "Gem" tab.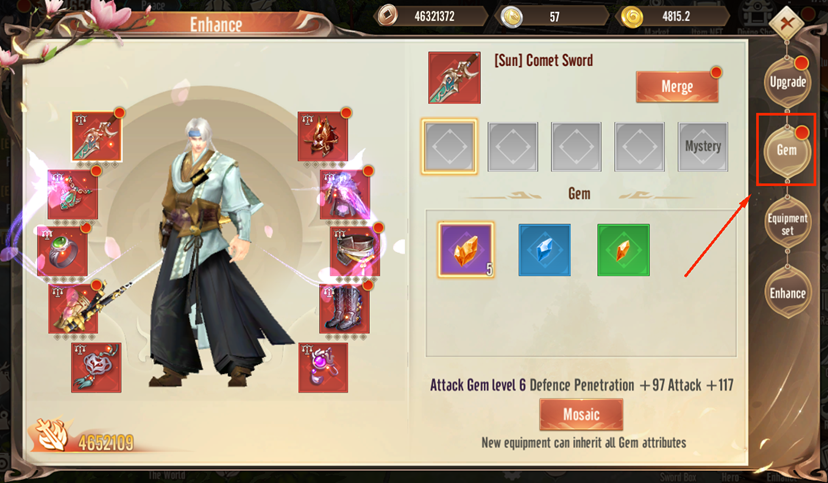 Step 3: Mosaic the gem in to the gear you want.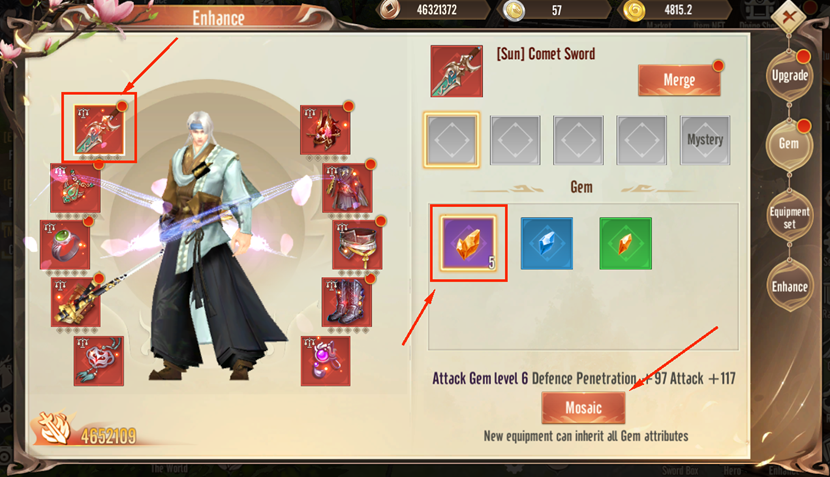 After mosaic, character's stats will be increased.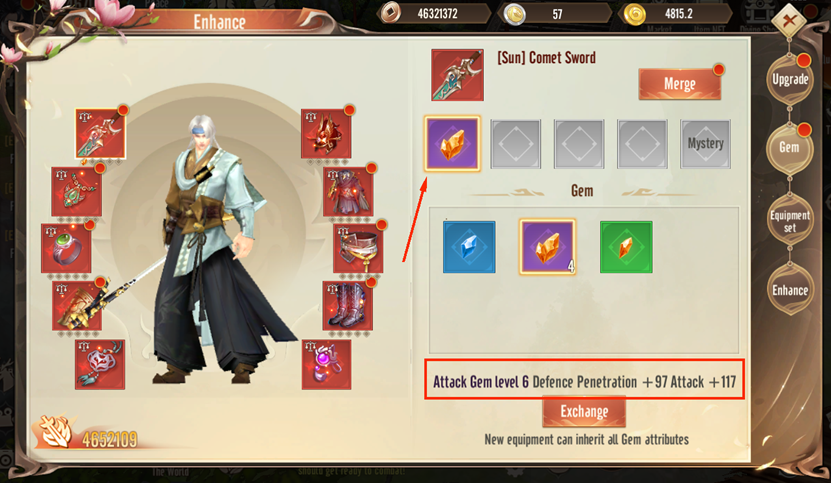 - 2 identical Gems cannot be mosaiced on an item.
- When players use new Equipment, they will inherit the attribute stats of the mosaiced Gems.