- Go to marketplace in 9DNFT.com and connect the Metamask wallet.
- Select the NFT item you want to buy and then click Buy.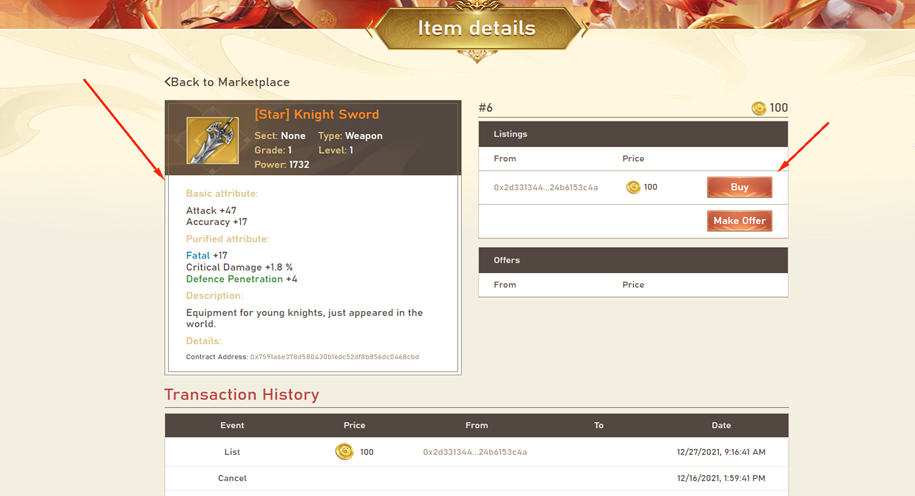 - The screen will show the wallet interface, click to confirm the fee and then return to the marketplace interface.
- Click on INVENTORY then click Convert to convert NFT into the game.